Praktisch verkeersexamen 2018
Op vrijdag 6 april vond in Overvecht de aftrap van het praktisch verkeersexamen plaats. Met gespannen gezichten verzamelden de leerlingen van Jenaplanschool Cleophas zich aan de Lipsosdreef, waar om stipt 9 uur het startschot werd gegeven door wethouder Lot van Hooijdonk.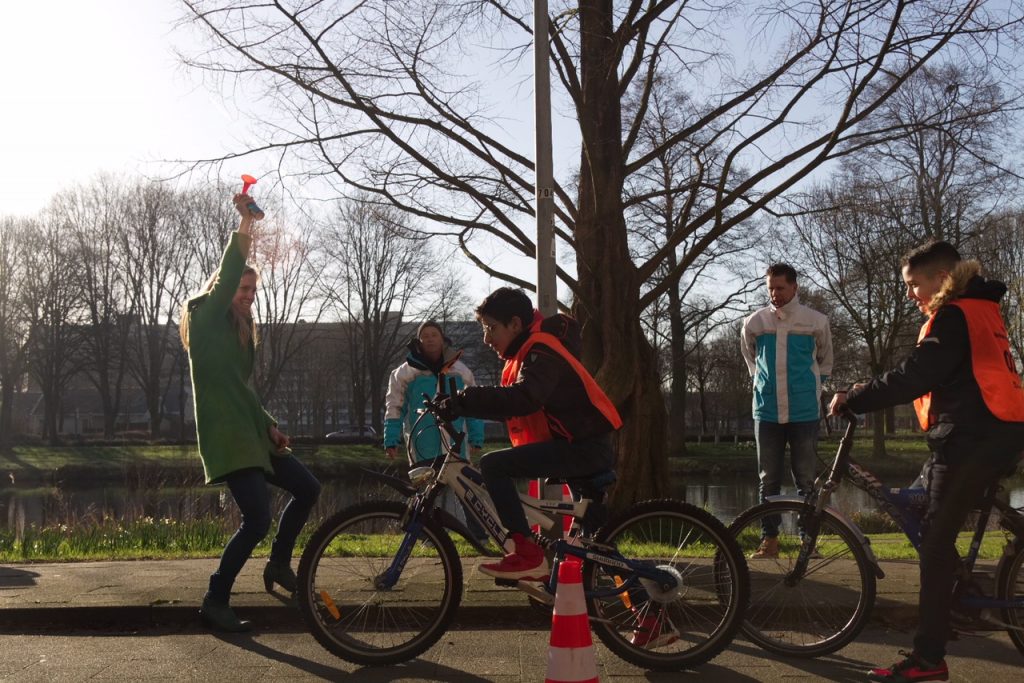 In totaal nemen 84 basisscholen in Utrecht deel aan het verkeersexamen, dat naast het praktisch Verkeersexamen ook het landelijk theoretisch Verkeersexamen omvat. Het theoretisch Verkeersexamen, dat in heel Nederland op donderdag 5 april werd afgenomen, toetst of de leerlingen de verkeerskennis beheersen, voldoende inzicht hebben in verkeerssituaties en of ze zich bewust zijn van het belang van veilig verkeersgedrag. Tijdens het praktisch Verkeersexamen leggen de leerlingen op de fiets een parcours af en wordt getoetst of ze de opgedane verkeerskennis kunnen toepassen en veilig gedrag vertonen in het verkeer.
Voor het praktisch Verkeersexamen is in alle Utrechtse wijken een route uitgezet, die in de wijken Transwijk/ Kanaleneiland, Overvecht en Zuilen/ Ondiep zelfs aangegeven is met vaste bebording. De leerlingen leggen het examen dus af in hun eigen omgeving, waardoor ze sneller bekwaam worden op de fiets en hun eigen wijk het beste leren kennen. Langs de route staan vrijwilligers die beoordelen of de leerlingen goed handelen.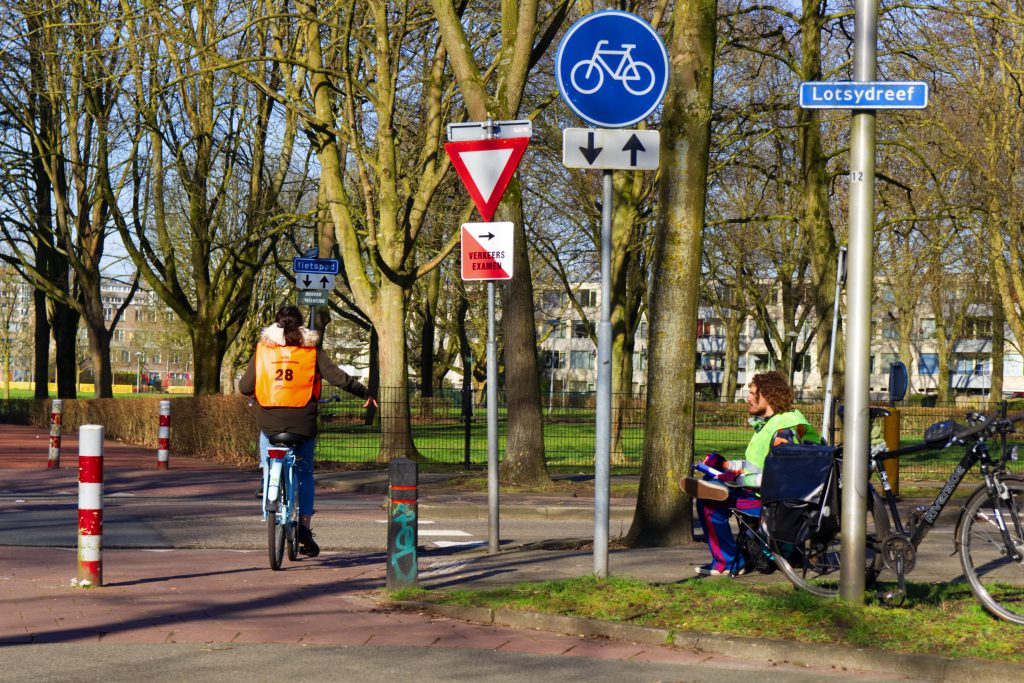 De uitslagen van de praktische verkeersexamens worden bekendgemaakt nadat alle scholen het examen hebben afgelegd.